► Price

* Adult 77,000won / $77 / per person


► Itinerary
Day

location

Time

Itinerary

Meal

Day 1

Seoul

13:00




17:30

Hotel Pick-up
Bukchon Hanok Village
Samcheongdong Art Fusion Street
Tongin Market
Seochon Village
Hotel
► Conditions
* English Speaking Guide
* Hotel pick up Service, Transportation
* Entrance fee
* Taxes


► Remarks



► Description

"From Ancient to Modern" tour is literally what it stands for, firstly you will go to the Hanok Village in Bukchon where you will find the old traditional houses of Korea then the Samcheongdong Art Fusion Street which is just off Bukchon Hanok Village and gives you the sensation of a completely different atmosphere where you will find modern artistic paintings. Afterwards you will go to Tong-in Market where you will find Korean snacks and other various foods that originated years and years ago. Lastly, you will step into the west side of Seoul where there's a village full of old traditional houses again but a totally different feeling compare to ones in Bukchon.



Bukchon Hanok Village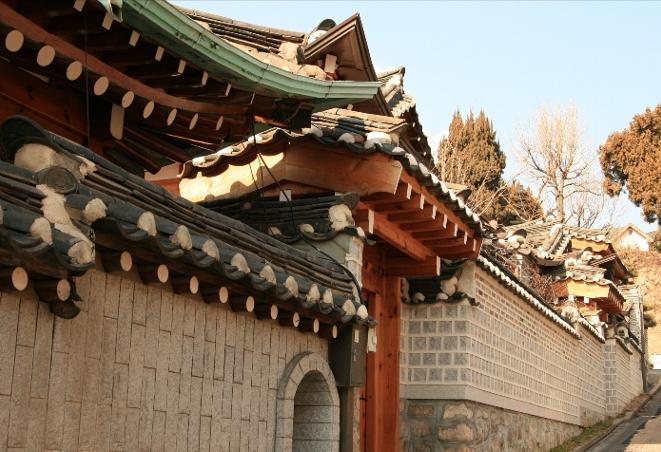 Surrounded by Gyeongbokgung Palace, Changdeokgung Palace and Jongmyo Shrine, Bukchon Hanok Village is home to hundreds of traditional houses called 'hanok' that date back to the Joseon Dynasty. The name, 'Bukchon,' which literally translates to 'northern village,' came about as the neighborhoods that the village covers lie to the north of the two significant Seoul landmarks, Cheonggyecheon Stream and Jongno. Today, many of these hanoks operate as cultural centers, guesthouses, restaurants and tea houses, providing an opportunity to experience, learn and immerse in Korean traditional culture.

Samcheongdong Fusion Art Street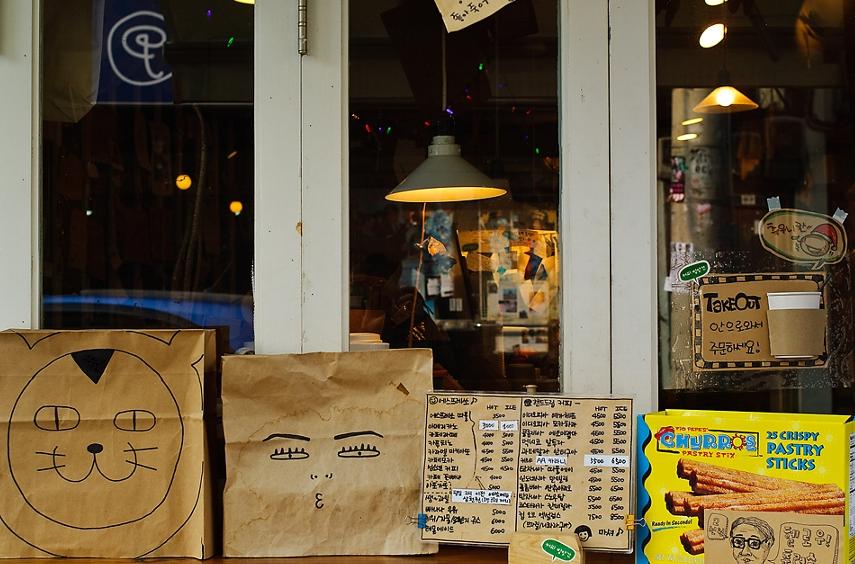 is where Tradition and Modern Artistic Sensibilities meet and is one of the most unique places in Seoul. Gyeongbokgung Palace (the home of royalty during the Joseon Dynasty) lies to its left and Changdeokgung Palace (a secondary palace during the Joseon Dynasty) to its right, with Cheong Wa Dae (the President's Office) and Insa-dong to the north and south respectively. According to the principles of feng-shui, Samcheong-dong is said to have the absolutely ideal location. Samcheong (sam means "three" and cheong "clean or good") was given its name in reference to the three things it has plenty of: clean water, beautiful neighboring mountains and kind-hearted residents.





Tongin Market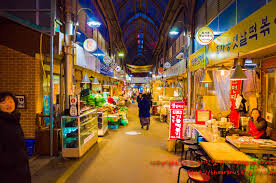 Tongin Market dates back to June 1941, as a public market set up for Japanese residents near the Hyoja-dong neighborhood when Korea was still under Japanese rule. After the Korean War the nation experienced a swift rise in population, which led to a natural increase in consumption and demand. As a result the area's street vendors and stores used the former Tongin Market area as their marketplace. Now, Tongin Market consists of 75 stores, most of which are restaurants and grocery stores. There are also some shops selling manufactured goods like underwear and shoes.





Seocheon Village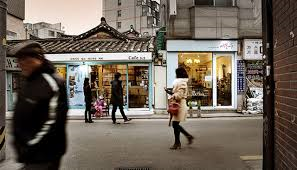 Seochon Village, literally meaning west village, is named in reference to its location west of Gyeongbokgung Palace. The old hanok houses lining the long alleys well harmonize with newly emerging shops and stores. Walking through the alleys that resembles a big maze, visitors will be nicely surprised by murals and adorable pictures. A hint of Korea's tradition is truly well balanced with many modern and stylish spaces that bring out the authentic and simple beauty and coziness of Seochon Village.