► Price
* Adult 98,000won / $98 / per person

► Itinerary
Day

location

Time

Itinerary

Meal

Day 1

Seoul

13:00



17:30

Hotel Pick-up
COEX Aquarium
Bongeunsa Temple
Lotte World Tower (Seoul Sky)
Hotel Drop-off
► Conditions
* English Speaking Guide
* Hotel pick up Service, Transportation
* Entrance fee
* Taxes


► Remarks


► Description

COEX Aquarium may not be the biggest but has more sharks and other species than any other aquariums situated in Korea. Staggering 650 species altogether therefore it is valued as the biggest! then you will be brought to the buddhist temple called "Bongeun Sa" which is one of the most historical buddhist temples in Korea and to finish the amazing day you are just going to top it off with a cruise along the HanRiver! You will be able to take some marvellous pictures for definite.



COEX Aquarium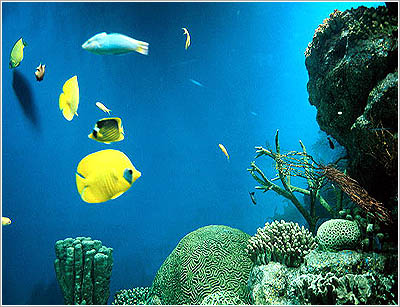 is comprised of 183 display tanks and 90 breeding tanks with 3,500 tons of water volume, making it a large-scaled aquarium. It houses 40,000 sea creatures, which come from 650 different species divided into 16 themed zones. In particular, the highest number of sharks and the largest variety of species in Korea are living in the aquarium. An open-top water tank releasing anions in addition to 20 rest areas make this tourist site in the heart of Gangnam, Seoul a perfect healing place for local and international visitor








Bongeunsa Temple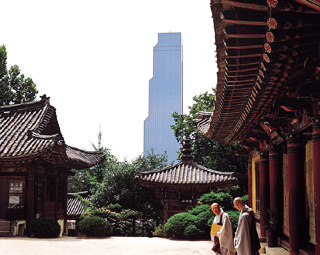 Once known as Gyeonseongsa Temple, Bongeunsa Temple is located to the north of COEX building, and was constructed in the 10th year of Shilla King Weongseong's reign (794). In 1498, Queen Jeonghyeon refurbished Gyeonseongsa Temple at the east of King Seongjong's royal mausoleum and renamed the temple as Bongeunsa. Originally located near the royal maulsoleum (1km southwest), the temple was transferred to its current location during Joseon King Myeongjong's reign. 3,479 Buddhist scriptures of 13 types, including the works of Kim Jeong-hee, are stored here. The Buddhist ceremony called Jeongdaebulsa, is held every September 9th of the lunar calendar, where monks march carrying the scriptures on their heads and recite the Beopseongge (Buddhist rites).



Lotte World Tower (Seoul Sky)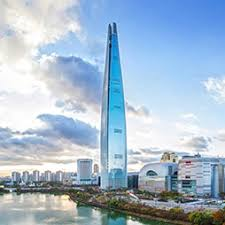 Seoul Sky is located on floors 117-123 of Lotte World Tower, the nation's tallest and the world's fifth tallest building. The observatory offers a panoramic view of the entire capital city, beautiful both day and night. In addition to the outstanding view, visitors can enjoy a small snack or coffee from the dessert cafe while sitting in the lounge or on the sky terrace.

While waiting for the elevator up, visitors can enjoy art in the exhibition zone in basement levels 1-2. The exhibition includes artwork displaying the history, culture, and pride of Korea's foundation and success over the centuries. Visitors can also purchase Seoul Sky merchandice from the gift shop to remember their trip or give as a souvenir.

The observation deck has two story-high glass windows for an uninterrupted view. The Sky Deck, located at 478m, hold the Guinness World Record as the highest glass-floored observatory in the world. On days when visibility is limited, visitors can still enjoy a clear sky through the Sky Theater. The 120th floor holds the Sky Terrace, open to the elements.

Visitors looking for refreshments can enjoy the one-of-a-kind menu served at the dessert cafe Sky Friends Cafe on level 119, or refreshing wine sold at the premium lounge on floor 123. This cozy spaces is the highest lounge in Seoul and is perfect for taking in the view in a relaxing ambiance.

To get to Seoul Sky, you will have to take the Sky Shuttle, a double-deck elevator that reaches a speed of 600m per minute. In no time at all, you'll be at the top of the world!