► Price
* Adult 130,000won / $130 / per person (minimum 2 people)

► Itinerary
Day
location
Time
Itinerary
Meal
Day 1
Seoul
Jeungsun


Seoul


Shuttle Bus departure for High 1 Resort
High 1 Resort Arrival
Day Ski
Shuttle Bus departure for Seoul
Seoul Arrival
Tour Meeting at Ski shuttle bus station (Subway line 2 Sports complex Station Exit 7-Go straight 100m-in front of Sports complex main door parking lot) → Ski Resort → Day Ski → Seoul (Sports complex Station or Sinchon or Myeongdong)

► Conditions
* Transportation (Ski shuttle bus)
* Ski Pass
* Ski Rentals (gear)
* Ski Suit & Gloves are not included


► Remarks

* Shuttle bus time schedule may differ; Contact to arrange specific time and location*
* Child price is 5,000won ($5) discount.
* The additional charge for renting Snow Board is 8,000won($8)


► Description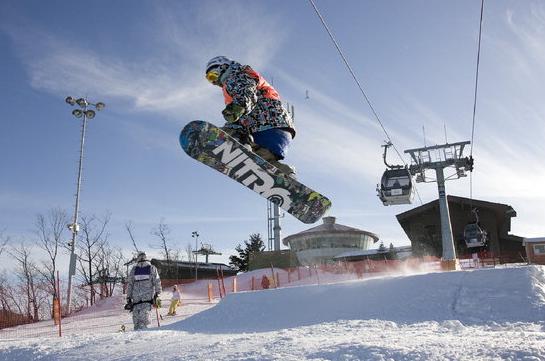 Located in Jeongseon, Gangwon Province, the High 1 Ski Resort is a great vacation spot for families as well as a top resort for advanced skiiers. Several beginner slopes are located right next to the intermediate and advanced slopes, letting skiiers of varying levels ski together.

The High 1 Ski Resort is Korea's most environmentally friendly resort and many of the native trees have been well-preserved. Resort planners hope to develop an all-season ecological tourist attraction, showcasing the region's beautiful wild flowers throughout spring, summer and fall.

In addition to a topnotch skiing experience, visitors to the High1 Resort can enjoy a truly unique dining experience. Located 1,340 meters above sea level is a revolving restaurant, which offers an incredible panoramic view of no less than three different mountain ranges. The restaurant goes through one full rotation every hour, giving diners a complete view of the beautiful scenery of the region. the restaurant goes through a full turn every hour.