► Conditions
* English Speaking Guide
* Hotel pick up Service, Transportation
* Entrance fee
* Taxes

► Remarks
* No shopping center!


► Description
Nammangsan Sculpture Park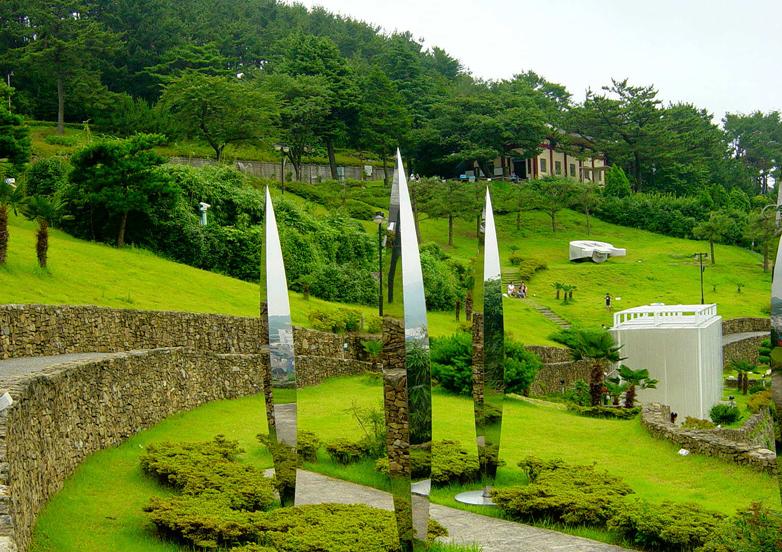 In Mt. Nammangsan, there is a citizens' park where you can view Tongyeong. At the top of the mountain stands a bronze statue of General Lee Sun-Shin built by the citizens in 1953, and Suhyangjeong Pavilion. Under the Suhyangjeong Pavilion, there is Citizens' Cultural Center. Right under this center is Nammangsan Outdoor Sculptural Park.
Nammangsan Sculpture Park was established to display the persistent works of 15 famous sculptors from 10 countries (Japan, China, France, Israel, Venezuela, etc.) who participated in the Tongyeong International Sculpture Symposium. It is also a popular spot for dates because this 30 square kilometer land has beautiful sculptures from which you can feel the individual taste of the artists.


Hallyeohaesang National Park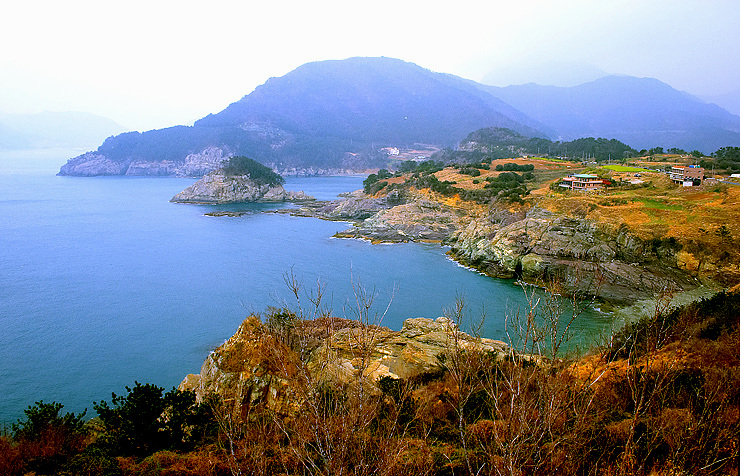 Hallyeohaesang National Marine Park (한려해상국립공원) is a national sea park that encompasses the most beautiful stretch of Korea's south coast, covering parts of Sacheon, Geoje, Tongyeong, Hadong and Namhae of Gyeongnam Province and Yeosu of Jeonnam Province. Its 510,323㎢-wide area covers Dadohae Islets, Bijindo Island and Haegeumgang. The Donam Complex in Tongyeong is being continually developed as a world-class marine tourist attraction.


Geojedo Island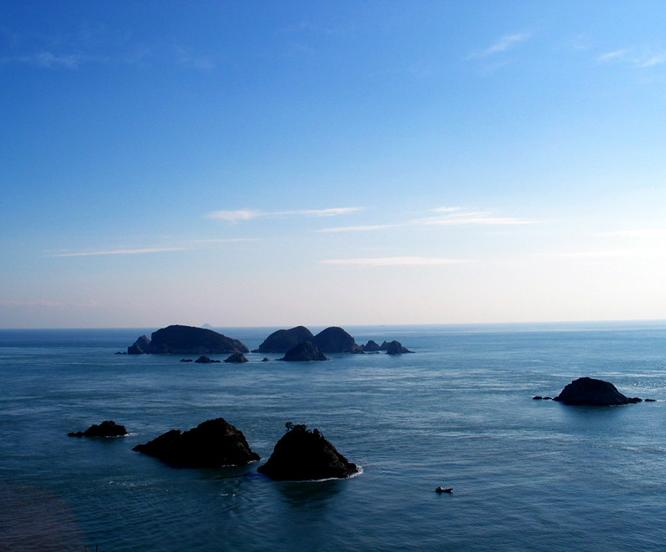 Geojedo Island is Korea's second largest island with breathtaking scenery. At Jangpyeong-ri, simply pass the great bridge and you will be led directly to Geojedo Island, which boasts the bulk of the South Sea's tourist attractions. Haegeumgang, Mongdol Beach and Oedo Island Paradise Island are the most popular sites among them.




Undersea Tunnel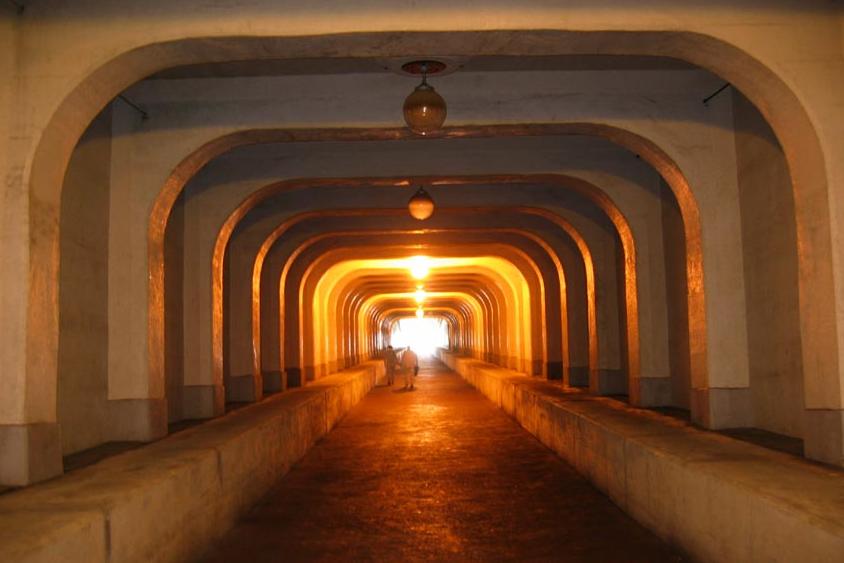 Constructed over a 16-month period from 1931 to 1932, the undersea tunnel in Tongyeong is Asia's first submarine tunnel. For its construction, the sea water was blocked at both ends, the tunnel was dug underground, and was paved with concrete. The Korean word "Yongmundalyang" engraved at the entrance of 483 meter long, 5 meter wide tunnel means "the entrance of an undersea tunnel that connects island to land."



Geoje Haegeumgang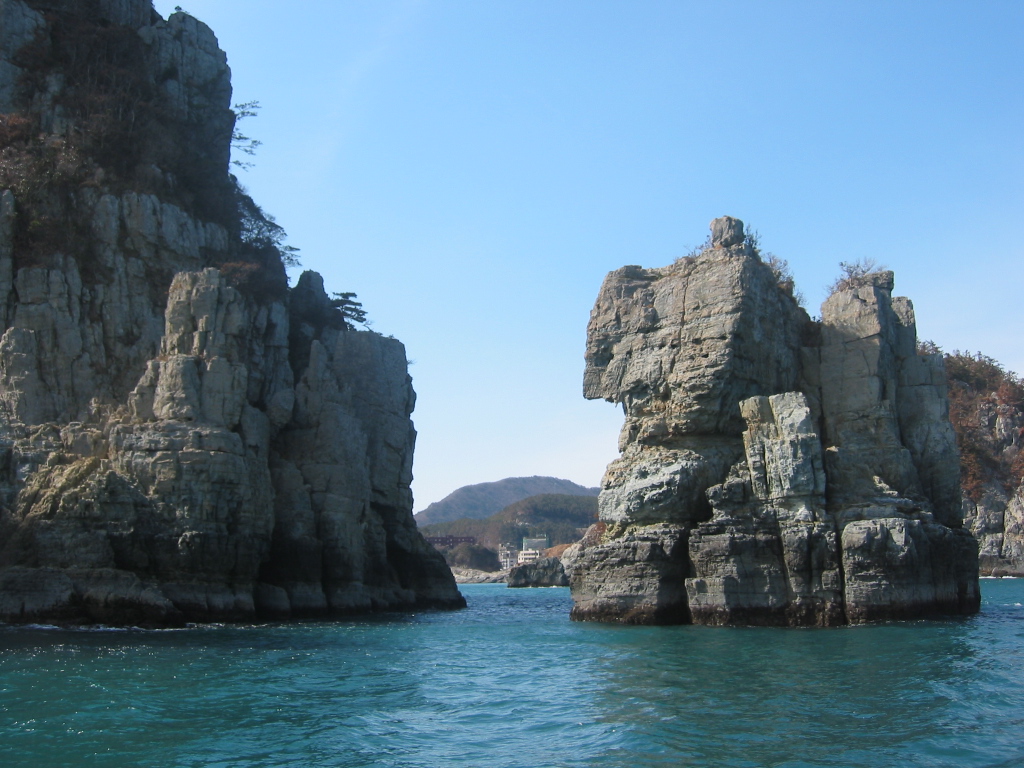 As one of the best sights in Geojedo Island, Geoje Haegeumgang is called the Geumgang (Sea Diamond) of the South Sea. As a rock island, Haegeumgang is belongs to Hallyeo Marine National Park, which is assigned as an official green area in South Korea. Its original name was Galgotdo, because it is shaped like the spreading roots of arrowroot. These days it is known as Haegeumgang, meaning Mt. Geumgangsan in the sea.