► Conditions
* English Speaking Guide
* Hotel pick up Service, Transportation
* Entrance fee
* Taxes

► Remarks
* Shopping : Duty free shop


► Description
Taejongdae Resort Park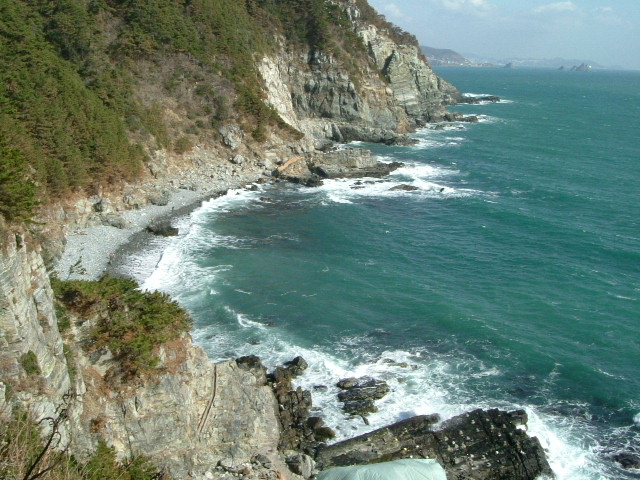 Designated as a Busan monument, along with Oryukdo Island, Taejongdae (태종대) represents Busan, and is especially famous for its rock beach. Featuring its highest peak at 250 meters, there are forests of pine trees and other 200 varieties of trees. Taejongdae was named after the 29th king of Silla Dynasty BC57-AD 935), King TaeJong Mu-Yeol (604-661). King TaeJong had traveled to many places but this was the place he enjoyed shooting arrows.



Jagalchi Market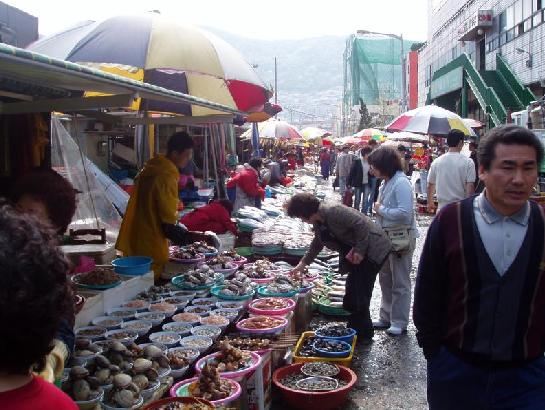 The Jagalchi Market (자갈치시장) is Korea's largest seafood market. After the Korean War the market solidified itself as a fish market. Most of the people who sell fish are women, so the women who sell here are called 'Jagalchi Ajumma,' 'ajumma' meaning middle-aged or married women.

This market represents Busan and is famous throughout the country. If you visit you can eat fresh raw fish right at the market. Even these days you can see women selling mackerel, sea squirts (ascidians) and whale meat on wooden boxes along the road.


Yongdusan Park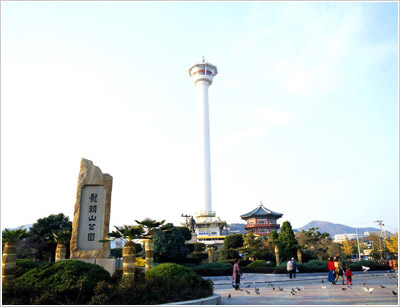 Yongdusan Park, one of the most popular mountains in Busan

Yongdusan in downtown Busan, is one of the 3 well-known mountains in Busan. Its old name is Songhyunsan, which means a mountain has a view of the sea through the dense fine tree forest. Later the name has changed into Yongdusan. It came from its shape, which is similar to dragon head and people thought it has a spirit to defeat enemies coming over the sea.

On the mountain were shrine built by Japanese people during Japanese colonial role, but now are Cheokhwabi monument (the stone monument to the exclusion of foreigners from the country), Chunghontap (memorial tower for Korean war victims), 4.19 Revolution monument (the student's anti-government revolt), the statue of General Lee Sunsin(the great commander in Joseon Dynasty period(1392-1910)) and Busan tower.