► Conditions
* English Speaking Guide
* Hotel pick up Service, Transportation
* Meal (Lunch)
* Entrance fee
* Taxes

► Remarks
* Shopping : Duty free shop


► Description


Yachting Center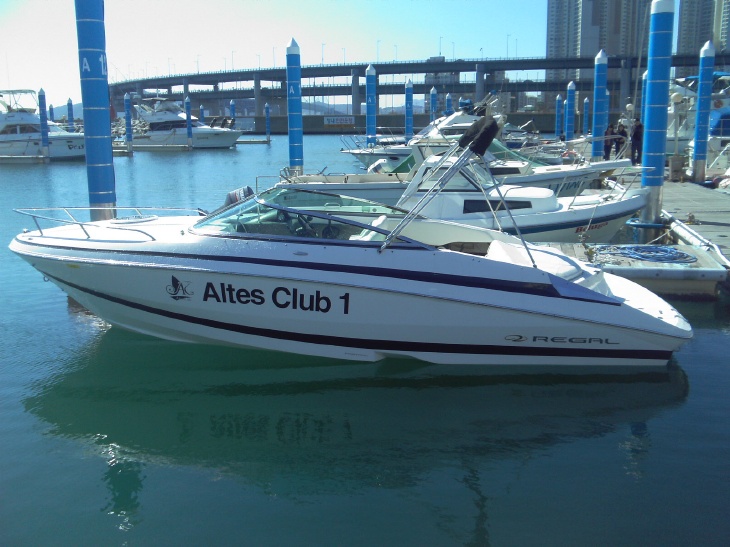 Used during the 86 Asian Games and the 88 Seoul Olympics, Busan Yachting Center is an internationally acclaimed with more than 1,300 yachts and international facilities. Numerous yacht races are held here. It also has various facilities in commemoration of the Olympics, such as Sculpture Park, Recreation Park, Strolling Path and some cafeterias. In the vicinity are leisure water sport training schools such as a yacht school, wind surfing school, and scuba diving school. There is also a big yacht where you can enjoy the East Sea. The surrounding scenery is absolutely beautiful with the open ocean. This center also possesses squares and monuments. The walls have been torn dow completely in February 2002 to combine the harmony of the ocean and the forest and it is now open 24 hours free of charge for citizens. Thus, it has received many compliments as well as love from the people.


Haeundae Beach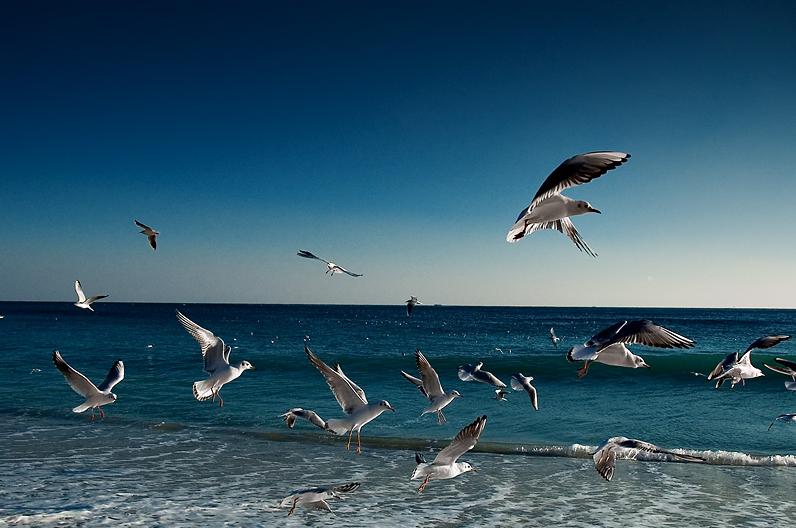 Haeundae Beach is probably the most famous beach in the country. The name "Haeundae" was named by scholar Choi Chi-Won (857~?) of the Silla Dynasty (BC57~AD 935). When he was walking past Dongbaekdo Island, he was fascinated by it and left carved words "Hae Un Dae" on a Stone Wall on Dongbaekdo Island. Haeundae is 1.5km long, 30~50m wide, with an area of 58,400㎡. The white sand is rough and easily sticks to your skin. The sand of this beach is composed of sands that come from Chuncheon Stream and shells that have disintegrated naturally by the wind over a long time. Haeundae Beach is also famous for the various cultural events and festivals held throughout the year. At Haeundae Beach there is a Folk Square where you can enjoy traditional games such as Neoldduigi (seesaw jumping), Korean wrestling, Tuho(arrow throwing), tug-of-War and yutnori. There is also the Beach Culture Center and the Beach Library. Numerous people visit every year from June to August.


Dongbaek Park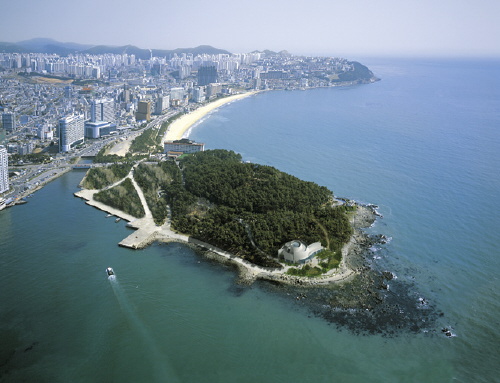 There are many islands named Dongbaekdo Island in the South Sea where dongbaek trees thrive. Among them, the Dongbaekdo Island in Busan used to be an island, but is now part of the mainland. Dongbaekdo Island is a very small, and many dongbaek trees and evergreens thrive there. At the top of the island, there is a statue and a monument of Choe Chi-Won, a scholar and writer during the Silla Dynasty (BC 59 ~ AD 932). The Busan Tourism Organization has declared Dongbaekdo Island Tourist Site No.46. The island also has Dongbaek Park and a 2.5 m high statue of a mermaid near the beach which many tourists can easily visit on their way to the beach.


Busan Aquarium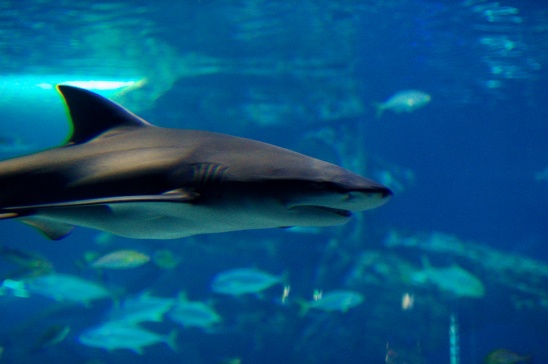 The Busan Aquarium contains over 35,000 kinds of fish, algae, reptiles, and amphibians. This state-of-the-art facility is one of Korea's top aquariums. The Busan Aquarium covers an area of 36,000 m2 and has 3 underground levels as well as outdoor park area. In the first underground level you can find a simulator, souvenir shop, and several places to eat, while in underground levels 2 and 3 you can find various kinds of aquariums. The third underground level boasts an 80m main tank (seabed) tunnel. One feels like they are walking along the ocean floor as they pass through this tunnel with various species of fish and sharks swimming above head. This is one of the most popular areas of the aquarium and guarantees to be a special experience. The simulator will stretch your imagination and give you the tingling feeling of experiencing life on the ocean floor.



Dalmaji-gil Road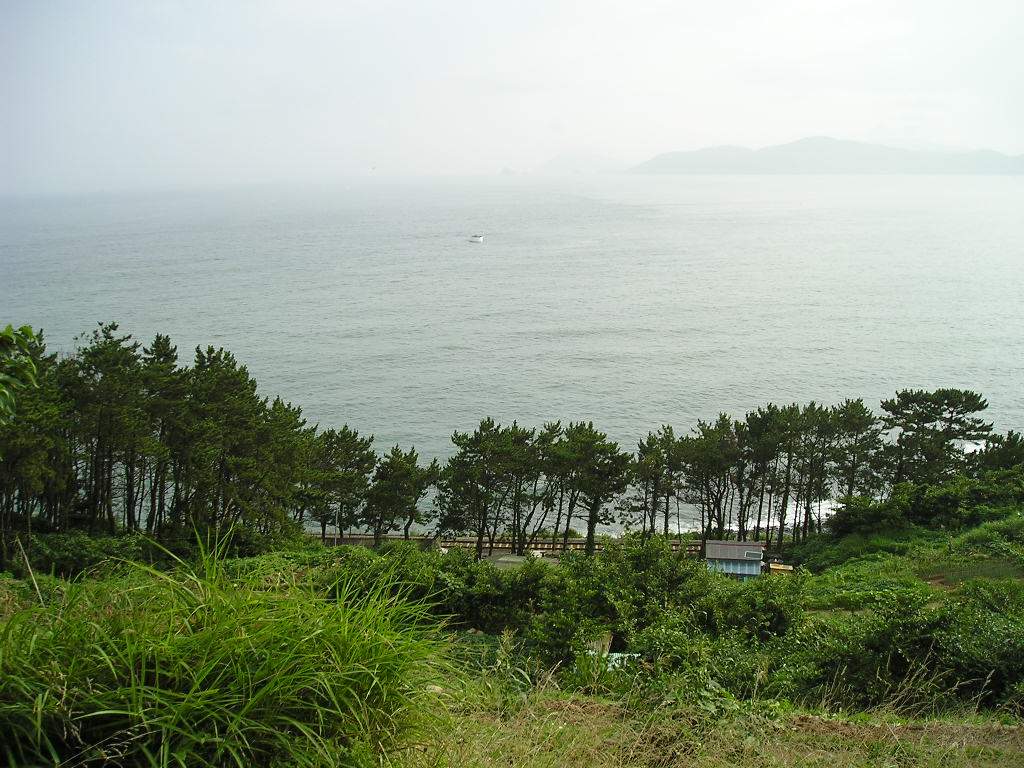 Dalmaji-gil Road is a small walkway on the corner to Songjeong Beach. and boasts beautiful cherry blossoms and pine trees, which are located just beyond Haeundae Beach, on the slope of Mt.Wausan. The landscape, with the blue sea, sandy seashore, and pine trees, is beautiful enough to be the representative place of this area for a long time to come.
This walk became famous as a relaxing place in the summer, ever since Haeundae Beach opened in 1965. On days with clear skies you can see Japan's Daema Island from the observatory. There is a spa and other facilities nearby, making it a great place to visit for people who want to relax and enjoy their free time, not only in the summer, but throughout the year. The Dalmaji Hill has 8km driving course and at the peak of Mt.Wau is a Dalmaji hill. On the top of the Hill is a clock tower, representing the marine city Busan, going forth and reaching out to the world.


Haedong Yonggungsa Temple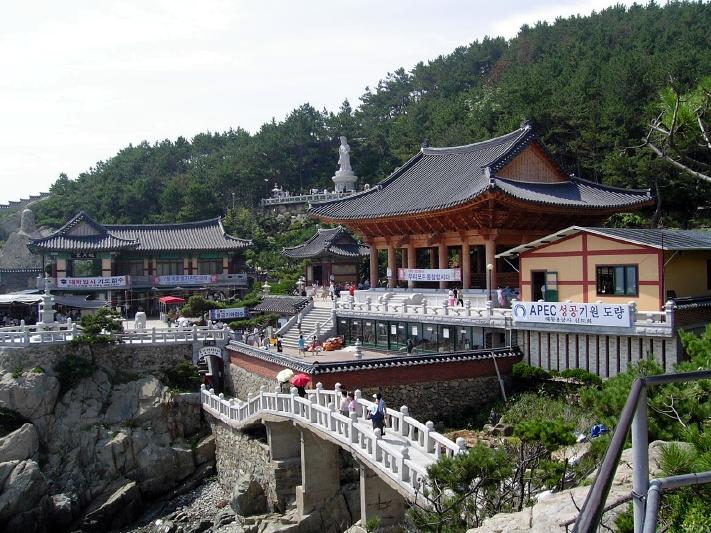 Haedong Yonggungsa Temple is situated on the coast of the north-eastern portion of Busan. This superb find of a tourist spot and temple offers visitors the rare find of a temple along the shore line. Most temples in Korea are located in the mountains. Haedong Yonggungsa Temple was first built in 1376 by the great Buddhist teacher known as Naong during the Goryeo Dynasty. Haesu Gwaneum Daebul (Seawater Great Goddess Buddha), Daeungjeon Main Sanctuary, Yongwangdang Shrine, Gulbeop Buddhist Sanctum (enclosed in a cave), and a three-story pagoda with four lions can all be seen looking out over the ocean.