► Conditions
* English Speaking Guide
* Hotel pick up Service, Transportation
* Meal (Lunch)
* Entrance fee
* Taxes

► Remarks
* Shopping : Duty free shop
► Description
Oryukdo Island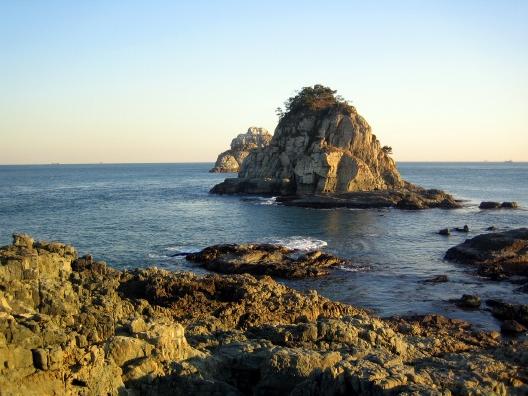 Oryukdo Island is attached to the southern part of Busan, and depending on the day and the tide, may appear to be five islands or six islands, hence the name. Designated a Monument of Busan, Oryukdo Island is a rock island that can be said to be made purely of stones. Of all the five islands branching out from the mainland, all of them, except the one with the lighthouse, are uninhabited. It is composed of Usakdo Island, Surido Island, Gonggotdo Island, Guldo Island and Deungdaedo (Lighthouse) Island, but because the lower part of Usakdo are divided into two segments that appear as two islands, sometimes Usakdo Island is known as Bangpaedo Island and Sol Island as well, depending on the level of the water. The name of the Usakdo Island comes from this phenomenon as well. Because many ships that come to Busan pass by Oryukdo Island, it is a symbol of Busan as well.
Busan Aquarium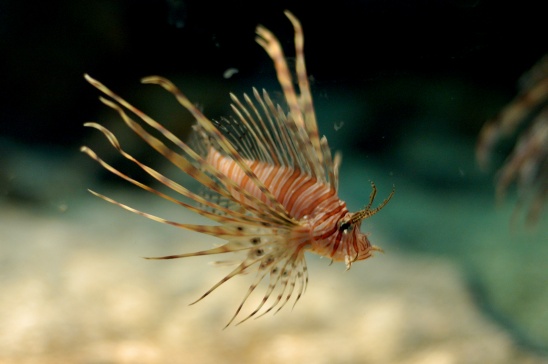 The Busan Aquarium contains over 35,000 kinds of fish, algae, reptiles, and amphibians. This state-of-the-art facility is one of Korea's top aquariums. The Busan Aquarium covers an area of 36,000 m2 and has 3 underground levels as well as outdoor park area. In the first underground level you can find a simulator, souvenir shop, and several places to eat, while in underground levels 2 and 3 you can find various kinds of aquariums. The third underground level boasts an 80m main tank (seabed) tunnel. One feels like they are walking along the ocean floor as they pass through this tunnel with various species of fish and sharks swimming above head. This is one of the most popular areas of the aquarium and guarantees to be a special experience. The simulator will stretch your imagination and give you the tingling feeling of experiencing life on the ocean floor.
Dalmaji-gil Road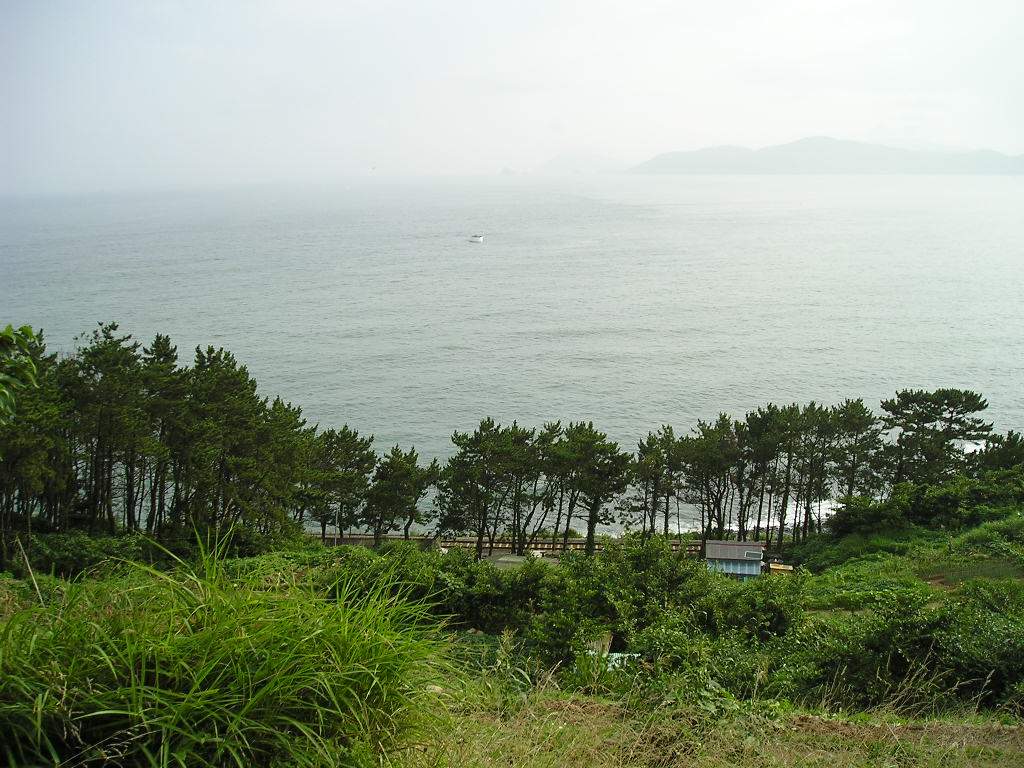 Dalmaji-gil Road is a small walkway on the corner to Songjeong Beach. and boasts beautiful cherry blossoms and pine trees, which are located just beyond Haeundae Beach, on the slope of Mt.Wausan. The landscape, with the blue sea, sandy seashore, and pine trees, is beautiful enough to be the representative place of this area for a long time to come.
This walk became famous as a relaxing place in the summer, ever since Haeundae Beach opened in 1965. On days with clear skies you can see Japan's Daema Island from the observatory. There is a spa and other facilities nearby, making it a great place to visit for people who want to relax and enjoy their free time, not only in the summer, but throughout the year. The Dalmaji Hill has 8km driving course and at the peak of Mt.Wau is a Dalmaji hill. On the top of the Hill is a clock tower, representing the marine city Busan, going forth and reaching out to the world.
Haeundae Ferry Terminal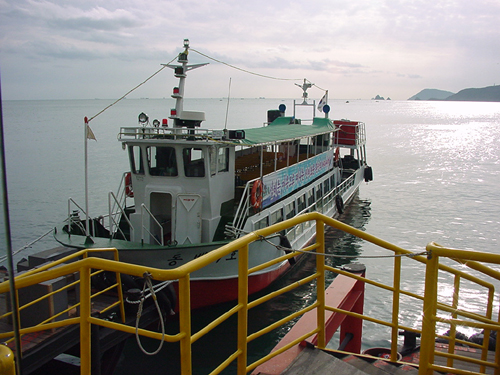 This enchanting boat trip starts off at Haeundae's Mipo Ferry Terminal and heads towards Oryuk-do Islets and the Igidae area, then returning back to Mipo. The Oryuk-do Islets are made up of 6 small islands, of which 5 are visible from shore. They are all uninhabited. The shores of Igidae are composed of breathtaking views of fantastically-shaped cliffs. This 1-hour boat trip offers great views of Busan Harbor.